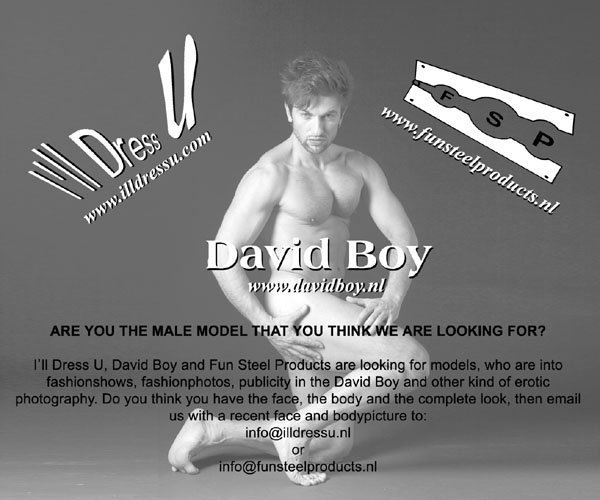 It's worth to mention that FSP / IDU and SPI (publisher of the David Boy and Massad magazine) have beaten hands together and searching for models.

It's going to be fashion photography (modeling in the clothing of I'll Dress U), or other kind of erotic photography, pictures for David Boy and Massad.
Do you think you have the face, body and not older than 35?
Then email with a recent face and body picture.